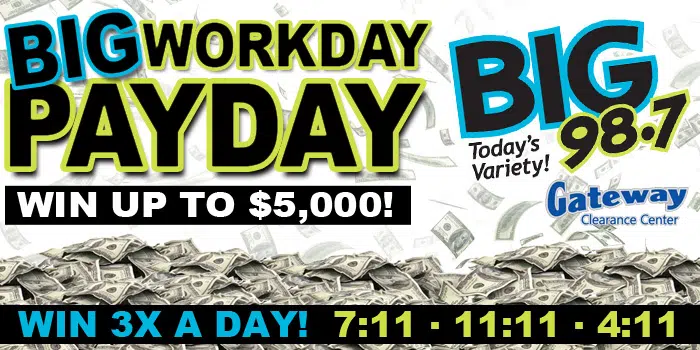 THE BIG WORKDAY PAYDAY IS BACK WITH A TWIST!
brought to you by Gateway Clearance Center
Now, it's even BIGGER! Starting Monday, April 30th we will call a winner EVERY hour from 7am -6pm!
If we call your name you WIN $100 instantly and someone will win one month's salary up to $5000! 
Jesse & Amanda with Pike in the Morning will give away ONE MONTH's SALARY UP TO $5,000 on Monday, May 7th at 7:11am!
Just sign up below, listen for you name, call us back in 9 minutes & 87 seconds to WIN!